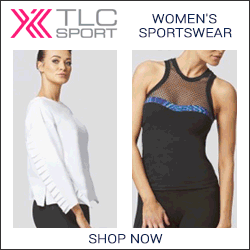 As parents we know that positive body image within our children is so important. Here is one young womans story detailing her journey from childhood to finally accepting her body.
I was 8 years old when my restrictive tendencies began.
I was a big fan of pop culture. I loved tabloids, magazines, MTV, reality television, and going on myspace without my mom's permission to look at pictures of Kiki Kannibal.
I was larger than most of the other girls when I was young. I was taller, I weighed more, I didn't have visible tendons in my ankles (a big insecurity at that point). I was bullied for my height and the fact that I was maturing physically before most of the other girls and I associated larger size with masculinity, being bullied, and a lack of freedom.
I first heard of body positivity at the age of 11 during the summer between 6th and 7th grade and I pushed back against it for a few years. But when I saw my mom expressing displeasure at her weight, I realized I didn't want anybody to feel as bad about their body as I did.
When I entered 7th grade and thus junior high, my restrictive tendencies worsened. By the time I was in my freshman year of high school, I ate two small meals a day that combined were barely enough calories to equal one sufficient meal. I ate very few foods, fearing what other items that I preferred may do to my body. My poor tendencies caused my weight to yo-yo between the highest weight I've ever weighed and weights that were barely safe for me at my height. There was a time that I lost 30 pounds in a month.
Hospitalisation
I entered a partial hospitalisation program for OSFED on December 13th, 2017. During that time I heard a lot of rhetoric I was unfamiliar with. From the concept of all food being ok in moderation to some people being healthiest at weights the BMI would label overweight.
After spending a few months in partial hospitalisation and a few more doing outpatient treatment, I was able to graduate from the program.
Since then I've been very introspective.
I've realized that my preferred way of looking at the world isn't necessarily body positivity, it's body equity. I believe that all people no matter their body type deserve to not feel existential dread when they look in the mirror, and those who have body types that don't fit the norm deserve retroactive justice for the suffering they've likely gone through due to simply looking different.
This justice can come in the form of simple compliments all the way up to teaching doctors that not all heavy set people have health problems only because of their weight. many have chronic issues that deserve the dedication to treatment that those in the "healthy" BMI range receive.
I hope that if we as a people were to embrace body equity, fewer people would have to go through the process I have.
This was guest post from dearmikah.com.
 Mikah's Bio
I have 5 pets. 2 french bulldogs named Posh and Samoa, a cat named Maddie, and 2 Teacup Chihuahuas named Peanut and Poptart. Posh and Samoa are really my mom's dogs. They're really ornery. Maddie is 13 years old, I got her as my 5th birthday present. She's kinda moody and isn't afraid to scratch and bite. Peanut and Poptart are almost 10 and they're my babies. They're Sagittarius'.
Mikah's Instagram can be found here